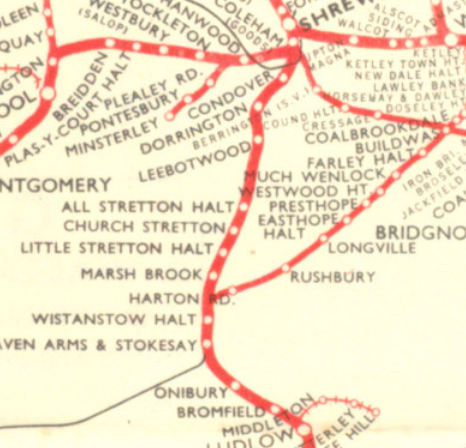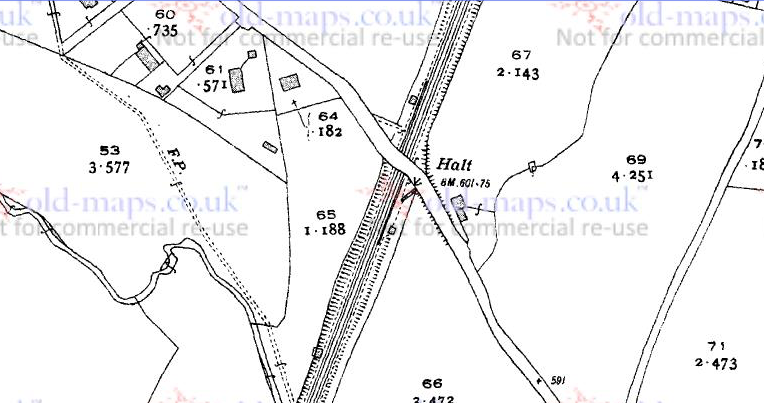 The railway through All Stretton was opened in April 1852 as part of the independent Shrewsbury and Hereford Railway, with the line reaching Hereford in 1853. The line became a joint Great Western Railway and London Midland and Scottish Railway in 1923. The line then passed to London Midland Region as part of nationalisation in 1948.
There were 2,000 men and 300 to 400 horses used in building the whole length of the line from Shrewsbury to Hereford a distance of over 50 miles and it cost £ 345,822.
From the 1851 census we can see there were a number of Railway Labourers lodging in the village at the Yew Tree Inn.
Richard Cleaver a 29 year old man from Warmington, Warwickshire
John Davies a 24 year old man from Sheldon, Warwickshire
John Norris a 24 year old man from Finmere, Buckinghamshire.
The Railway Halt in All Stretton was located near Farm Lane Railway Bridge. A Simple Halt of two wooden platforms and shelters, it was closed for three years as a wartime economy and it was unstaffed.
The Halt was opened on 29th February 1936 then closed on 4th January, 1943 then re-opened on 6th May, 1946 before being closed permanently on 9th June, 1958 as part of the Modernisation Plan.
The timetables below are from 1949 and show that there were 4 trains that stopped a day towards Hereford (6:54, 13:42,16:21 and 18:50) and two trains per day towards Shrewsbury (7:56 and 12:44). No trains stopped on Sundays.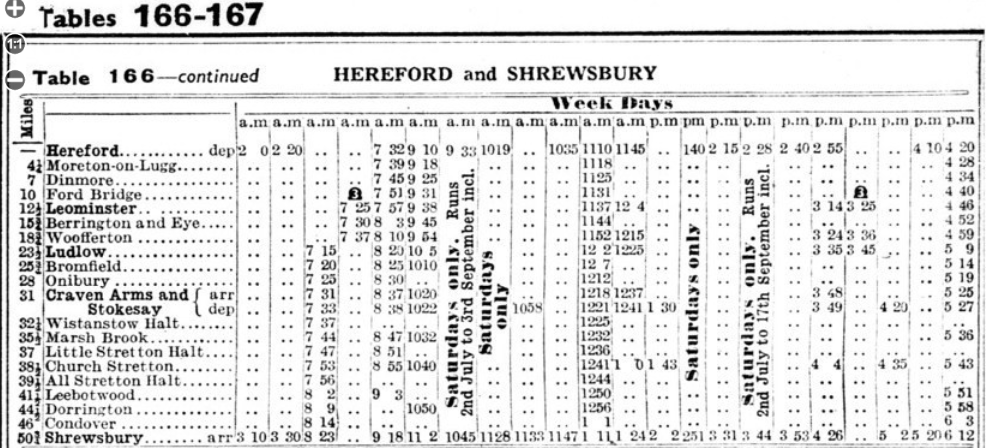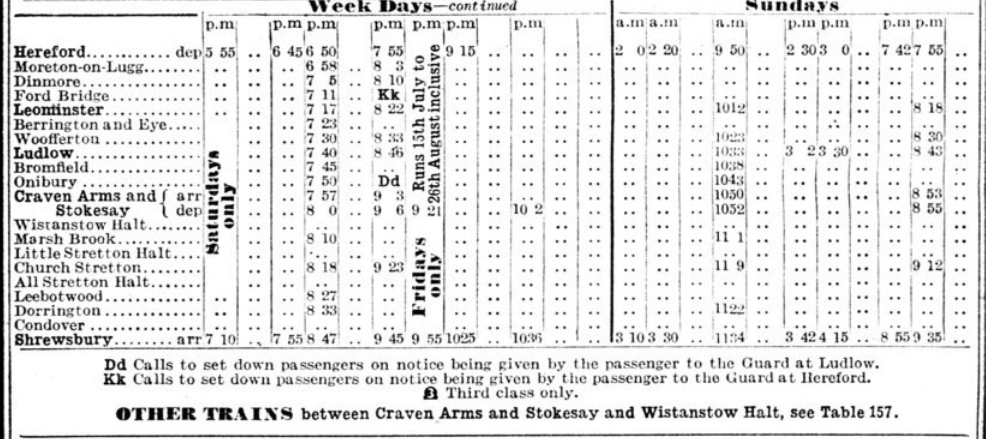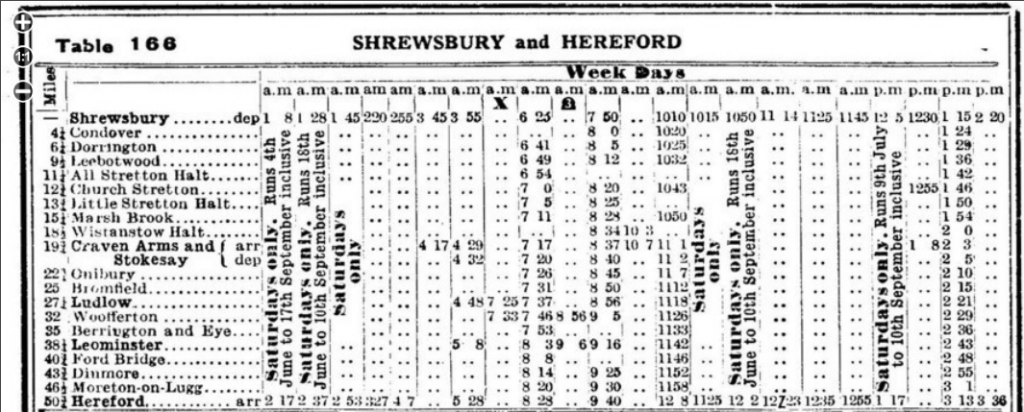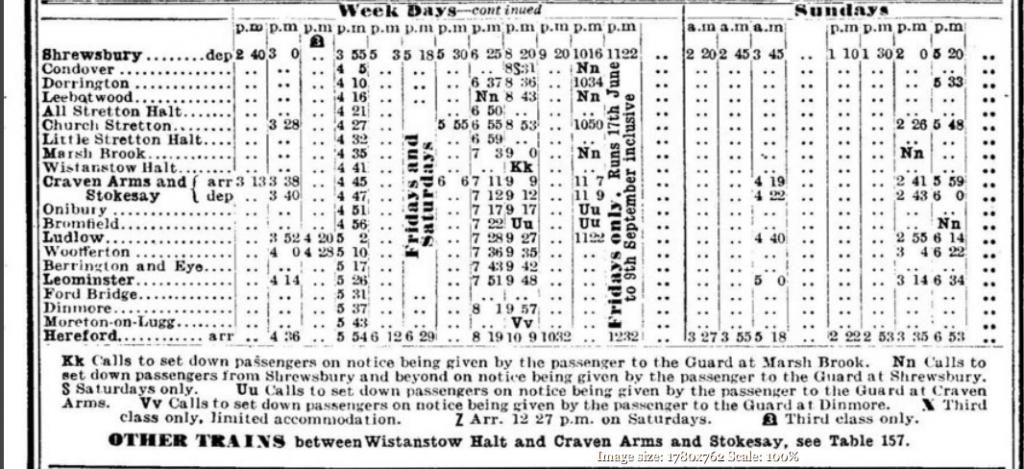 The above timetables have been uploaded from the site timetableworld.com where further timetables can be found